Sponsored by: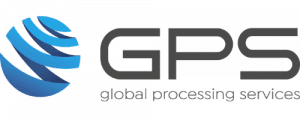 Target audience 
Brands, PMs, Banks, Issuers, Technology Providers with live solutions, retailers, government and government departments, incentive agencies, closed loop programme providers. 
Detailed definition 
Best Consumer Payments Programme is open to scheme and non-scheme programmes where payments are made by a token or other element to recognise the user. This category is open to any programme that allows the consumer to pay, face-to-face or online, in whatever way they like, where the payment token or wallet/account is loaded in total or partially by the end consumer, governments or corporates. This includes either funds loaded directly into the programme or via/through another wallet or account. It also includes live load/pass-through programmes. 
The programme may use as the token: mobile phones and all wearable devices, biometric authentication and, of course, cards. Alternatively, payments may be made through direct interactions between retailers and wallets/accounts. Payment may be in the form of a currency, points or other consideration of value. 
This category is also open to physical, digital or virtual solutions where some form of value is provided to the receiver of the gift, incentive or reward (but not as merchandise). Programmes may be nominated either because they are best in class in some way e.g., results, effectiveness, engagement; or demonstrate innovation in packaging, delivery, customer engagement or implementation. 
Programmes must be live, out of test phase and with a launch plan at the time of submission. Pilot initiatives will be accepted, but must clearly be described as such and the judges will be looking for evidence of success in the pilot. 
The programme may be running in any country/countries. 
Please note that Payment Platforms should be entered into the technology awards categories. 
Programme description 
The judges will assess your entry against the following five criteria. You are free to describe the programme and support your case with supporting material as you think appropriate however please note that we strongly suggest NOT to submit generic promotional material and sales brochures. Please limit your submission to no more than 1,500 words. The criteria are:  
The programme provides benefit/value to the end user.

The programme provides benefit/value to the programme owner.

The programme has leveraged brand, channels or other capabilities and technologies to deliver innovative solutions to specific problems or opportunities.

The programme has performed well and the submission is supported with quantitative evidence of success from a reliable source.

The programme stands out from its competition either through performance, innovation or value

to stakeholders or other means as described in the submission.

 

Evidence of success/metrics 
Please provide as much information as you can and quote the source of that information. Such information might include the following; however, this is not an exhaustive list and in each case the judges will be looking for evidence that support your claims as to the key benefits of the programme: 
The length of time the programme has been live

The number of transactions from initial launch until March 2022

The number of unique participants using the wallet initiative as of March 2022

Growth in use, both historical and extrapolated projections

Feedback from users as to their experience of the programme.